Fibreglass Pond Lining Service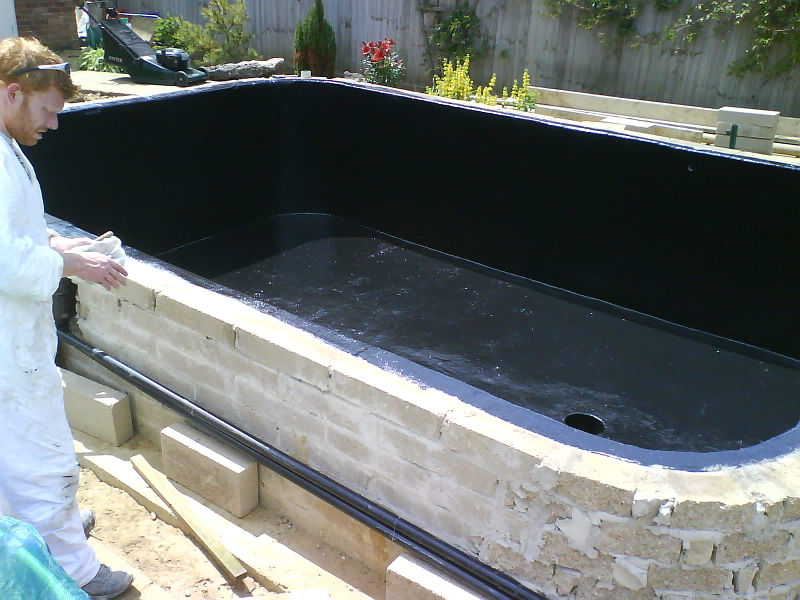 Full on-site service – professional, friendly advice
Koi enthusiasts / commercial fish stockists / traditional fish keepers.
Our process involves applying two, layers of CSM (Chopped strand mat) impregnated with polyester resin to your pre-dug hole. (Ideally this is lined with cement).
The whole surface is consolidated and rolled smooth.
One hardened, the pond lining is lightly abraded and a top coat ('flow coat') is applied, in a colour of your choice.
Pipes / filter boxes / water features all accomodated.
Water tight within 48 hours.